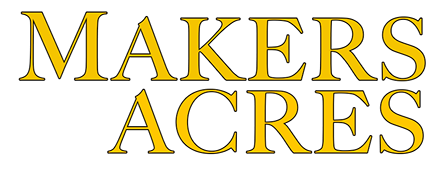 Makers Acres is a 2 acre Hobby Farm in Los Angeles, run by Bobby & Colleen.
It all started with a dream to be more ecologically conscientious and sustainable, and to participate in the process of growing our own food.
We both moved to LA to chase the dream and work in the entertainment industry. Our next dream is decidedly more dirty!
Neither of us are professional farmers, and we don't come from agricultural families. But what we do have is enthusiasm, and we're ready to learn how to enrich the land and grow our future.
For bookings and inquiries, please contact us at MakersAcresLA @ gmail.com
In addition to working day jobs and working on the farm, we are also developing a series of youtube vlogs chronicling our efforts and the things we've learned about developing our property.
Check out Makers Acres on youtube for our tips, tricks & DIY tutorials!